online premiere 
Tristan Scott-Behrends
Pink Sands: We first met in 2010 in LA whilst we were visiting Evelyn, Paddy's sister, and I think you were running that cool clothes shop under her apartment in Echo Park and you were very glamorous! How long did you have that shop for? Are you still involved with fashion these days? 


Tristan Scott-Behrends: Ha! I love that I appeared to be glamorous. The illusion worked. I remember the day you and Paddy came into the store! That was such a fun and very different time in this neighborhood. You were here for the summer that year, right? 

My friend Rhianon and I opened that shop together. I think I was with it for 3 or so years. She kept the store going for another 2 after I left. It was a very fun project but neither of us ever had the dream of sitting behind a shop counter all day waiting for customers to come in. I think that if we had been able to keep the business running without having to be there so much it would probably still be going. 

Fashion is still very much a part of what I do. I work a lot as a wardrobe stylist on commercials. It has really been through that I have had the finances and resources to make the films I want to make. My films incorporate fashion and style in a pretty large way, I think the way we dress tells so much of a story of who we are. I have sometimes used clothes to tell the story of who I wish I were. Maybe that's why you mistook me for glamorous.  


PS: Yes we were there for the summer, and we spent most of it in LA but also visited San Fran and Vegas! Was it your dream to always make films? 


TSB: I moved to LA for films. Growing up I always wanted to be an actor because I loved movies. It didn't really work out for many reasons so I kind of came around to making my own films through exploring who I am creatively. Part of what was terrible about being an actor is having to wait to be given the permission to act. I hate that. I need to work when I want to. And now I want to work in the way that I want. I am much more interested in telling the stories and talking about the things that are interesting to me. I find being a director and writer much more gratifying. It is like being a mother with a really vast womb that if you continue to feed and nourish you will give birth to beautiful healthy babies. Being an actor is much more like being a brand-new baby being forced out of a vagina too tight for your big baby head. 


PS: Thats a great analogy! Ha! I also have a great memory of you turning up to our opening at Monte Vista projects in 2014, in a fabulous sailor outfit I think.  


TSB: I wish I could still fit into it! I can't believe you remember that. My memory is so horrible these days. All the fun is starting to catch up to me, I fear. That was such a great show. 


PS: We fell in love with LA on that first visit. It was a really inspiring and important time for us and I remember wishing it was not a temporary visit. What is it like for you actually living there and making your films? 


TSB: You were so lucky to have come here when you did. It was really such a magical time in the city. The art and music scene were really on the verge of exploding and everyone was making great weird work and because the neighborhood was still very cheap there was a freedom that is gone now. Money is such a terrible factor in art. 

I wish we were face to face to really get into it. Living here for me has changed and evolved a lot but I am older and my needs are different than they were when we first met so in a lot of ways the city, my neighborhood and I grew up together. My focus right now is really strict in maintaining a life where I can continue to do creative projects on my own terms. There is still a really strong community here. Filmmaking is very collaborative and I feel very lucky to be surrounded by brilliantly talented people that I get to continue to work with. Most days I feel like a kid just playing and putting on shows with my friends in the back yard. 


PS: What or who really inspires you at the moment? I know you love Patti Smith and Nina Simone. And I love the new music video you recently made for Sarah Mary Chadwick. How did that come about?  


TSB: I have Patti and Nina's names tattooed on my forearm right below Judy's. The three of them are so constantly pure in their ability to be vulnerable in their work. Thats what I strive for. Perfection is boring. Especially now that anyone can be auto-tuned or face-tuned but the robots still haven't figured out how to digitally enhance our humanity. 

I love that you brought them up alongside Sarah. That is what drew me to her work when I first discovered her. My dear friend Georgia had sent me her record The Queen Who Stole The Sky. Listening to it reminded me of the things that drew me to those other patron saints of brilliant talent. Sarah can't help but spill a bit of her guts on the floor while singing gorgeously about wishing she were dead.  

The way I work right now is maybe snobby or non-traditional. Most people who direct music videos have representatives that send them songs that they pitch on. Personally, I am really only interested right now in working with other artists that I feel personally and emotionally connected to. For this video I just wrote to Sarah and told her how much I loved her work and asked if I could make something. The real lucky part about it is that she ended up being cool as fuck and now we text pretty much every day. She is a real connected soul. She makes these really wonderfully fucked up horny paintings I think you would really like. You should check them out. I can send you some to look at! Maybe you would want to collaborate with her even on something! 

Kind of rambling a bit now but I don't know that I really answered your question. I am inspired by a lot constantly. I struggle because I find myself on my phone scrolling way too much and while it is largely very toxic for my brain it also has turned me onto some really brilliant people out there. There is this fashion house called Palomo Spain that is making really gay and romantic mens clothing that I am dying to make a fashion film for. I keep begging and pleading with them. It looks like something may get to happen.  


PS: I really love the personal in your work and reaching out to work with specific people you feel a connection to or have relationships with really speaks to us. We also really believe in this way of working, so you are totally connected with what you make. So it's refreshing to hear that you are snobby! It often produces much more meaningful work for all involved!

So whilst I was watching the film I noticed the pic of James Dean. And I thought it was cool that it reminded me of our friend's bathroom in London as he has a big picture of Brando in his above the toilet. And in our bathroom, we have the photo of you as the clown! I liked this little triptych of desire and ideas of masculinity in these intimate spaces. My friend sent me a photo to show you!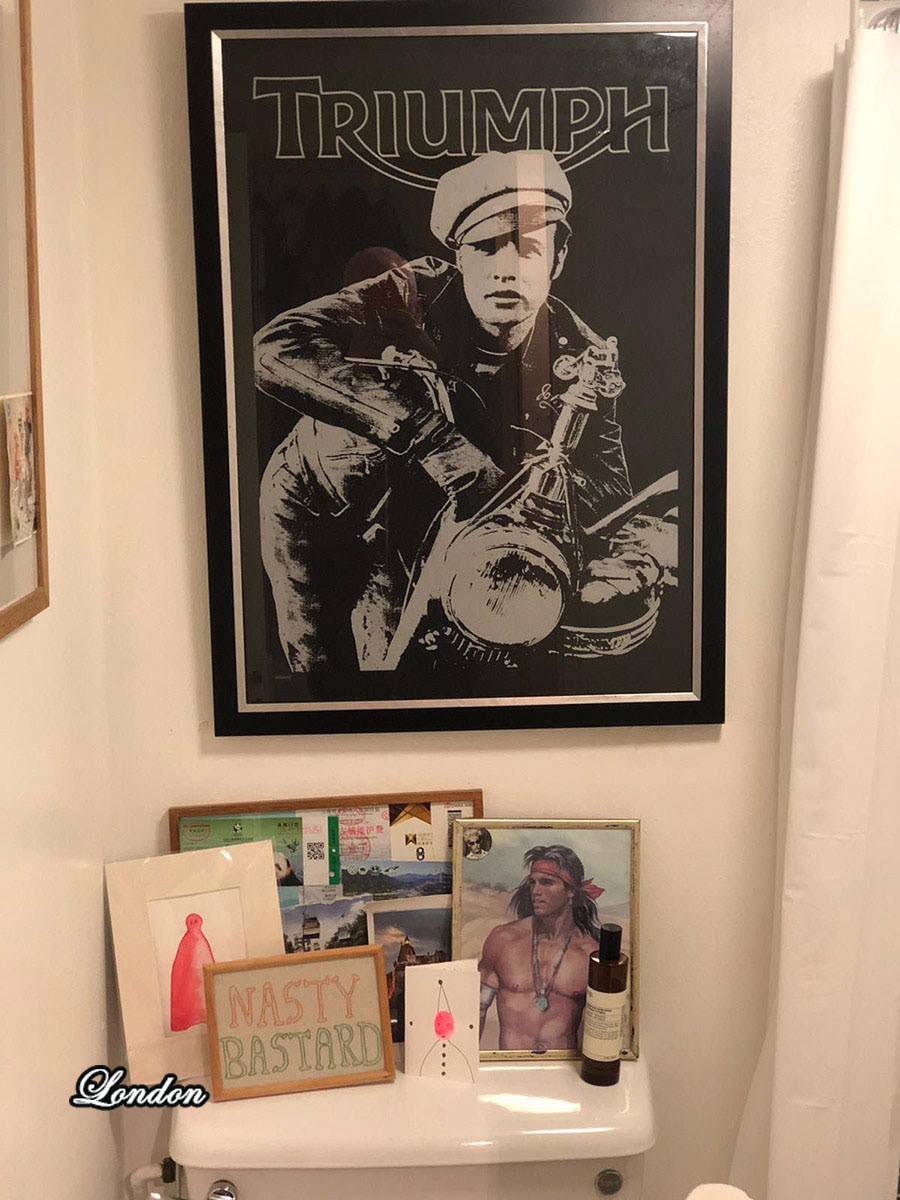 TSB: Oh, that Brando pic is really good. Really good. I need to step up my bathroom art game! I just put up some of Sarah's drawings that I had her send me for us to use in the music video. They are above my toilet.  

I really love the pink and red frame against the red wall and then the dick sucking, everything about it is so in your face. I have your original clown on one side of my living room sort of facing the re-creation I did. Thank you for letting me do that. It makes me laugh every time I stop and look at it.  

I usually forget it's there which is always fun when someone's parents accidentally come over.  


PS: We were really honoured that our little clown drawing inspired you! That image seemed to be popular with people! And again, had a nice chain of interactions as it originally came from a fantasy from a stranger on the Internet. I really like this cycle of inspiration and influence.  


TSB: I love that too. It is such a wonderful form of communication. To me that is what art is about. Even if it is just someone watching something I made and clicking the like button. We create to communicate. 

I was just overjoyed when you and Paddy gave me the print when I was staying with you in London. I had just come from NYC where our friends Shaun and Dusty had it hanging above the table, we were all doing lines of coke off of. It is a very famous and important piece of art to me. 


PS: Thats a brilliant story! We didn't know about that! I love people owning your Art and living with it, then it gets all tangled up in all sorts of experiences.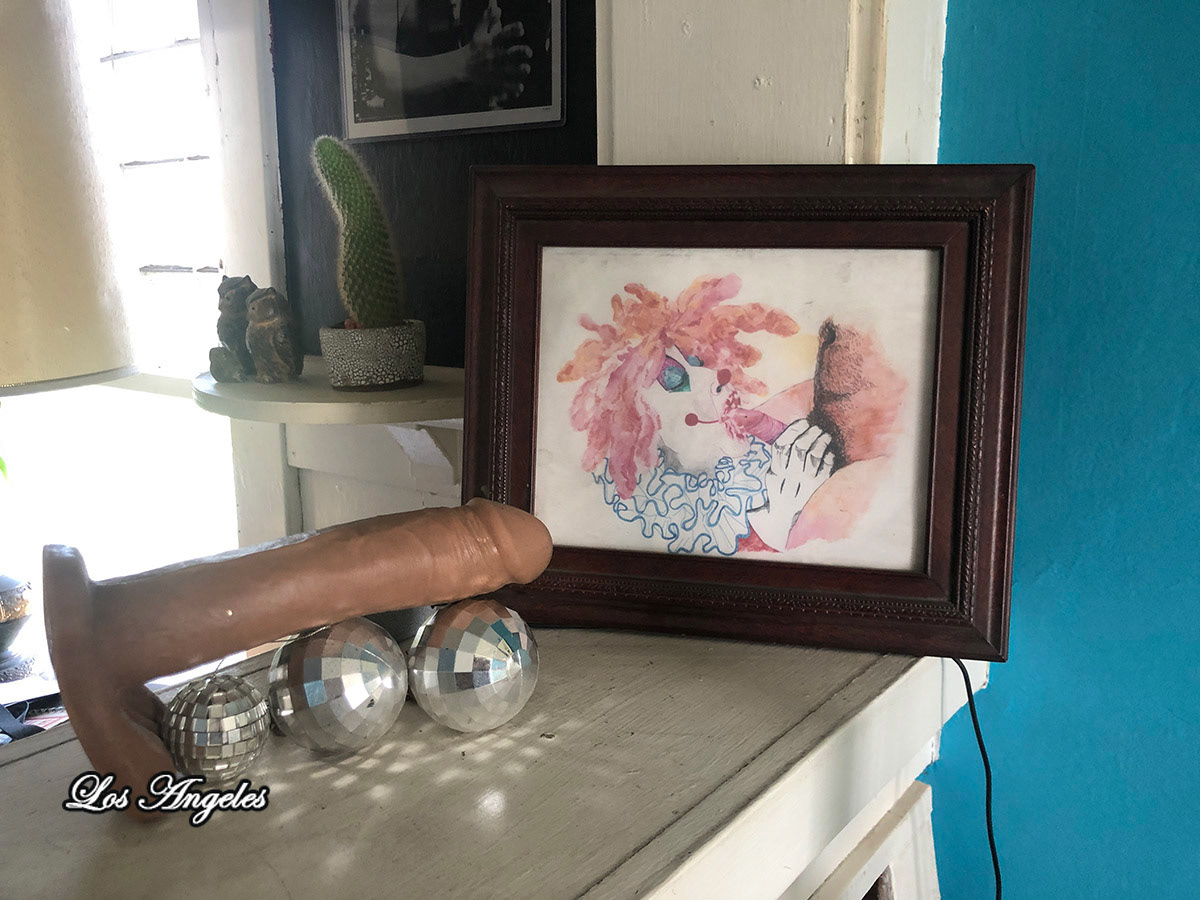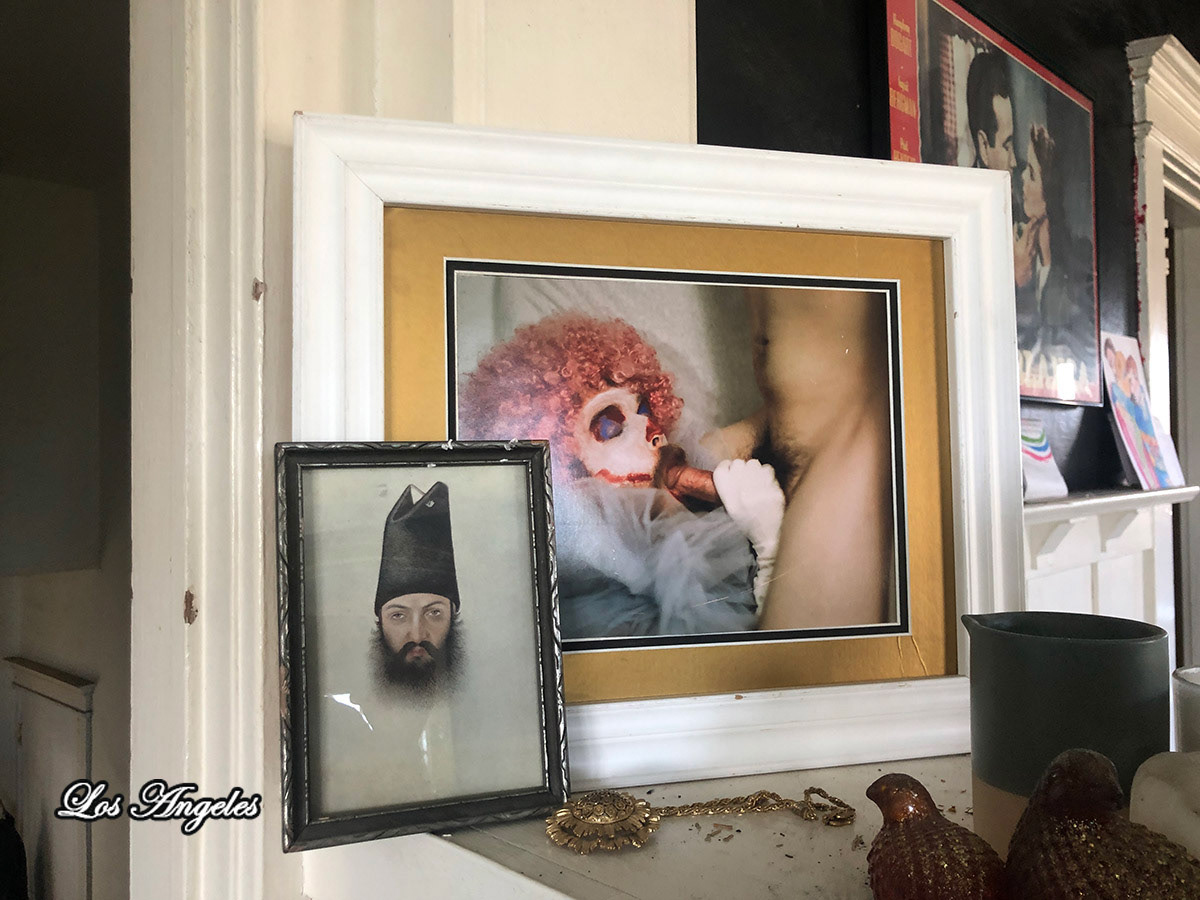 Did you feel very vulnerable making this film? I found it quite beautiful and honest, bits of it made me smile but also I felt sad. I really admire artists that put themselves out there.  


TSB: My work has always tended to be very personal. With this I decided to really lean into that even more. It is probably my least polished piece which I liked because I think the messiness of it just allows for vulnerability as an artist in a piece that is requiring me to be vulnerable as a person. It's also the best of what I have to offer, I think. I'm not the most beautiful or technically talented filmmaker but I've lived a lot and can put it out there. 

This all came about because a person I know who I had a confusing string of romantic encounters with puts on a really pervy and gritty fantastic underground film festival here called Failed Films. He asked me to make something for it. I am always kind of flattered and annoyed when people want new work just for them when they aren't willing to pay for it. Making movies in the way I normally do is really expensive. But I thought about it a bit and realized it was a good challenge for me in making something without all the help and flashy flare. Plus, it was the perfect way for me to talk to him about what happened between us. I also thought it was kind of funny and sneaky to write him a letter that he would have to show publicly because he asked for it.  


PS: What are you working on next?


TSB: I have some smaller short films that I am making in the next couple of months. Really, I am hoping to make a feature length film. I am having a hard time with writer's block and self-motivation. I think it mostly stems from fear. I know how easy it is to put a ton of hard work into making a mediocre movie. Hopefully dragging my feet and beating myself up as I go along this process will make it slightly less mediocre in the end. 

When will I see you again friend? I miss you! 


PS: We would come to LA tomorrow if we could! If we can get some money together then we will definitely be visiting! Miss you too.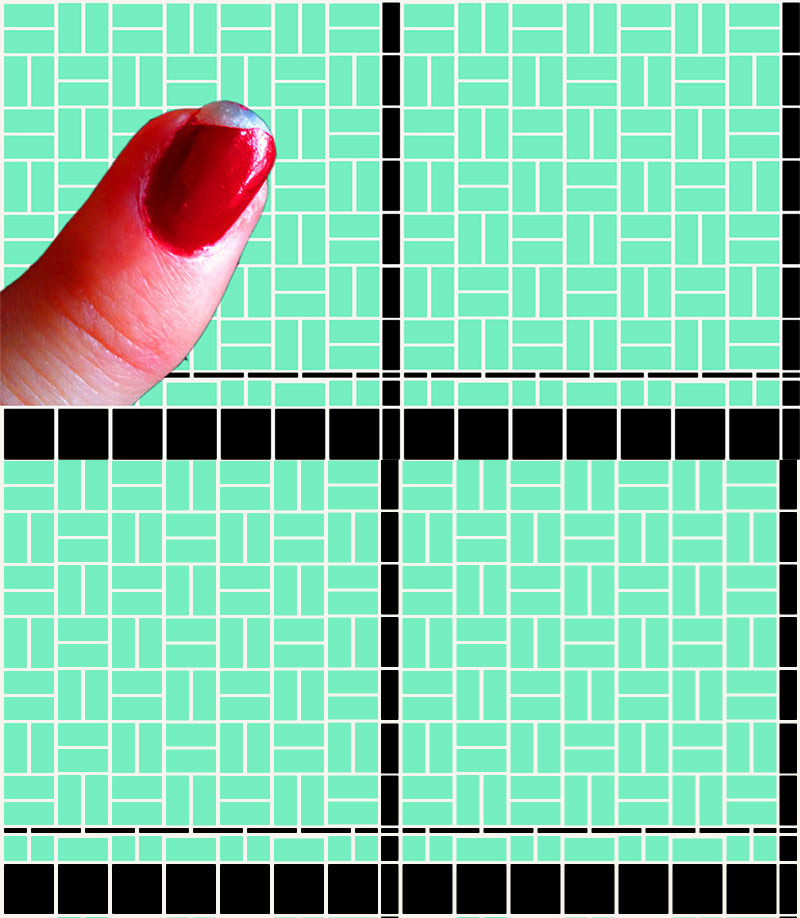 Tristan's Vimeo and insta
Bio
Having grown up in a shithole located smack dab in the middle of extreme wealth and beauty, the now long-time Los Angeles resident has been in and around the film industry for the past decade. He has worked as an actor, producer, writer, director, wardrobe stylist and waitress. His directing work has been featured on Paper,  Dazed, Interview and Ladygunn. His short films have screened at Outfest, MOCA, Redcat, Defy Film Festival, London Queer Fringe!,  Maryland Film Festival and Guanajuato International Film Festival . He is currently seeking financing for his first feature film and is open to being asked out on lovely dates.